One more news item that has been delayed due to the COVID-19 situation: From 28 Feb to 01 Mar 2020 two board members of our congregation, Larissa and Felix Deichmann, participated at Limmud in Vienna.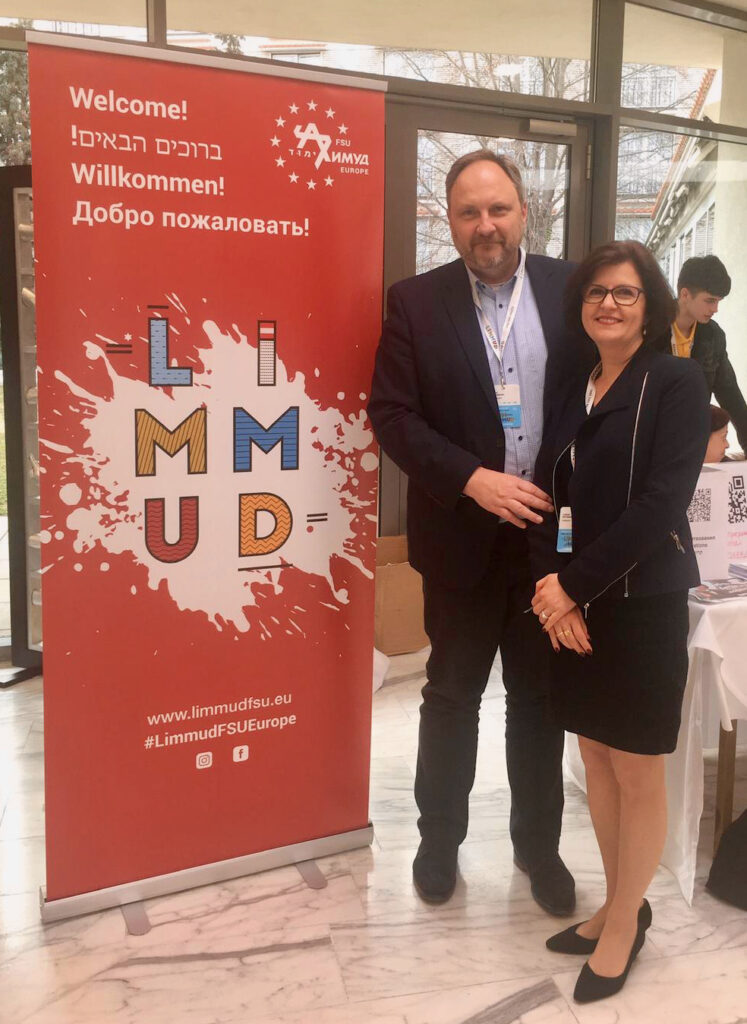 Limmud (in Hebrew "learning") is the world's largest pluralistic-Jewish educational conference that has the aim of connecting Jews from all over the world.
Of particular importance is the Russian-speaking diaspora. The focus of the conference was on Jewish identity, culture, religion and history.
The participants originated from all areas, age brackets, denominations and ways of observance.
There were more than 600 Jews in Vienna, coming from more than 20 countries and including international personalitites from throughout the Jewish world.
The three-day conference program included seminars, master courses, discussions, debates, concerts, workshops, lectures and presentations covering a wide variety of topics.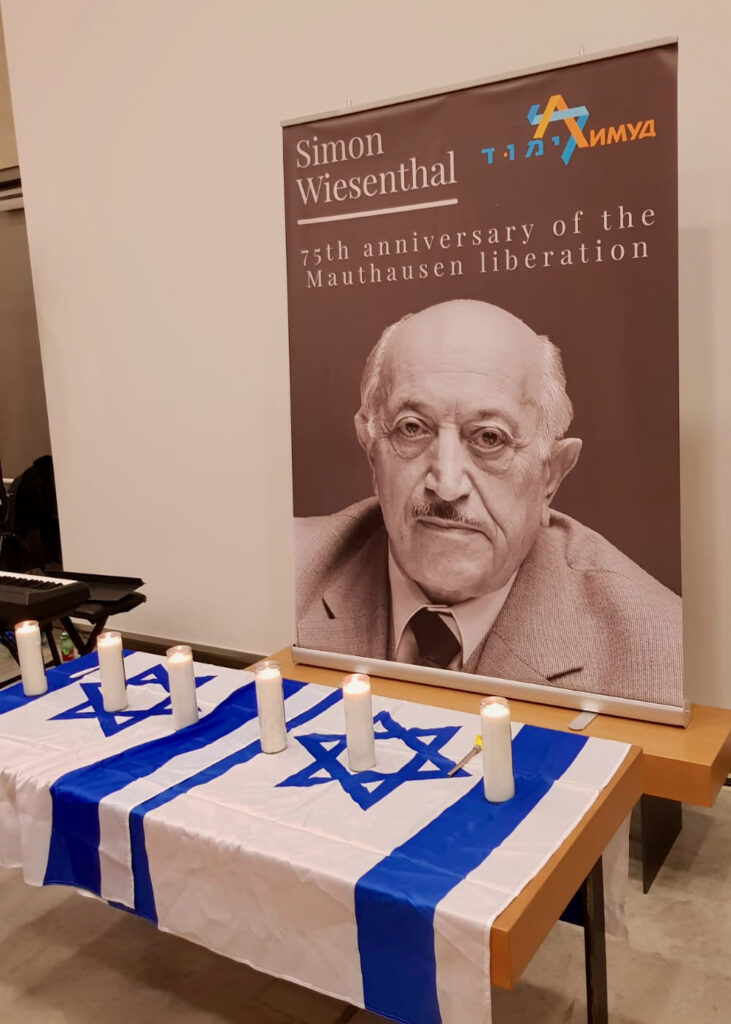 Some of the speakers have been scientists, psychologists, artists, journalists, politicians, authors, poets, dancers and actors.
The Limmud organisers chose Larissa and Felix to be presenters as part of the programme, too. They spoke about "What connects us? Jewish Denominations. Reconstructionism in Germany".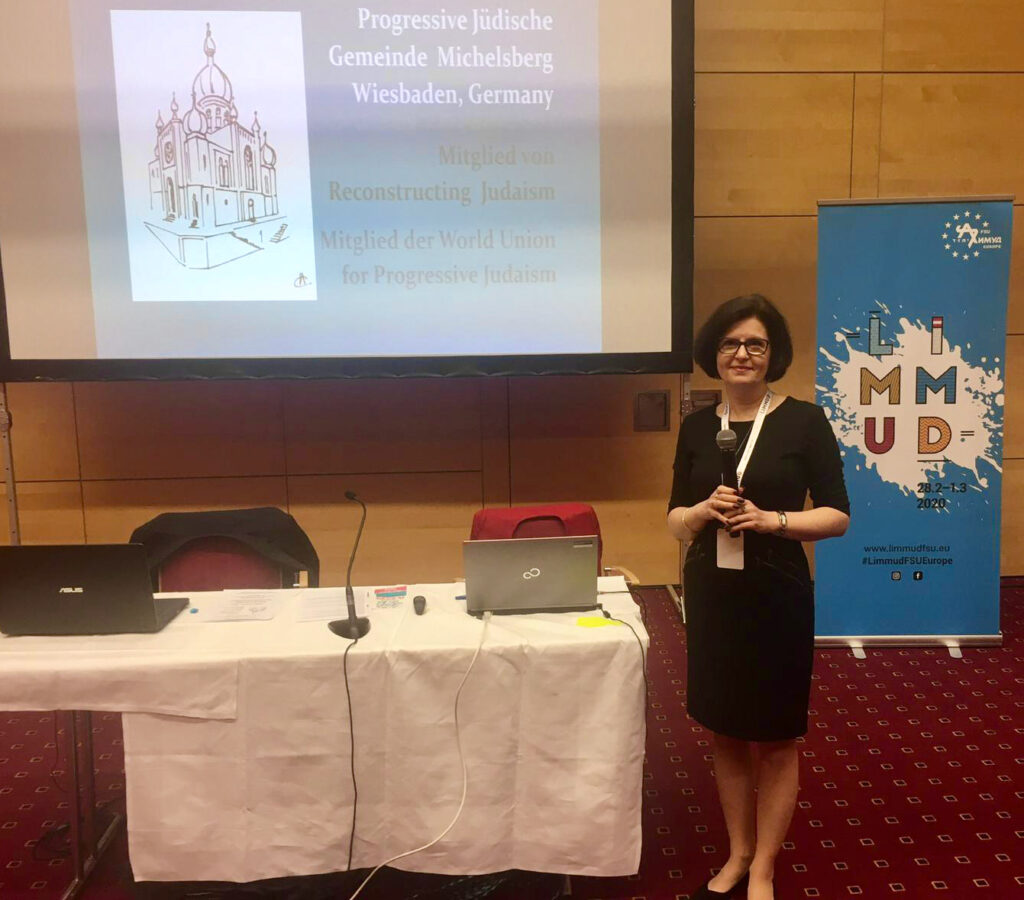 Many very interesting contacts for our community have been forged. For instance are we talking with the Association of Russian-speaking Jews in Germany about a potential cooperation.
Larissa in her own words: "There was an incredibly cordial atmosphere. It was all about contacts, exchange, learning about Jewish religion, but also personal perspectives on life, happiness, love, religion, politics, women's rights, biographies, self-awareness. All that was concentrated in diverse presentations, discussions, stories, exhibitions, songs, dances, poems, melodies and visions. It was very Jewish: melancholy and laughter were inseparable."
The past, present and future have always been in touch: Extraordinarily haunting was the collective peace march at the Mauthausen Concentration Camp Memorial.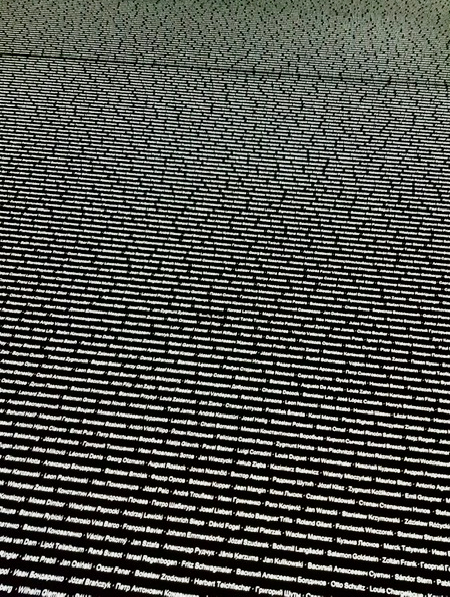 Our Progressive Jewish Congregation Michelsberg has found many new friends all over the world. Some of them would love to visit us in Wiesbaden and stage exciting events, which everybody in Wiesbaden should wait for with baited breath.
Our vision is clear in any case: Limmud in Wiesbaden!