In November last year Rabbi Maurice Harris, the Associate Director for Thriving Communities and Israel Affairs Specialist of Reconstructing Judaism visited us.
His visit was an important signal of support for our at that time still fledgling community.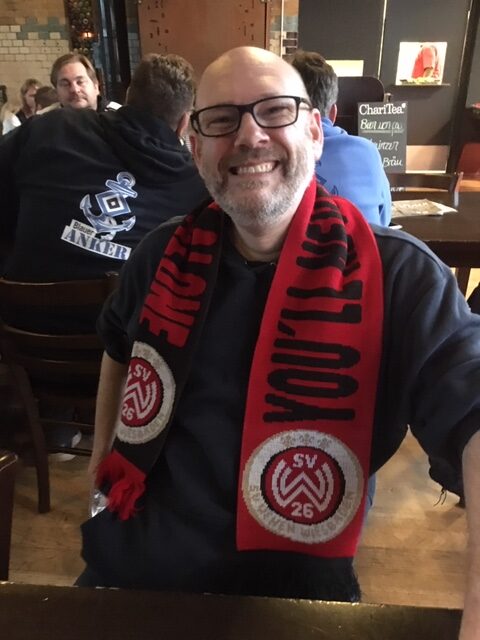 Last not least, the SV Wehen Wiesbaden has a new supporter in the USA since an almost victorious 1:1 tie in a David vs Goliath match of downright religious dimensions against the HSV (i.e. Hamburg, aka the Dinosaur as Germany's longest standing first division soccer club since the introduction of the Bundesliga in 1963).