The Hanukkah-Candelabrum which we intended to kindle on the last day of Hanukkah in front of the Hessischer Landtag (Hessian State Parliament) has been built by the Jewish, Muslim and Christian metal-work apprentices of the Wiesbadener Jugendwerkstatt (Youth Workshop of the City of Wiesbaden).
תודה רבה (Todah Rabah, Thank you very much) from all members of the congregation!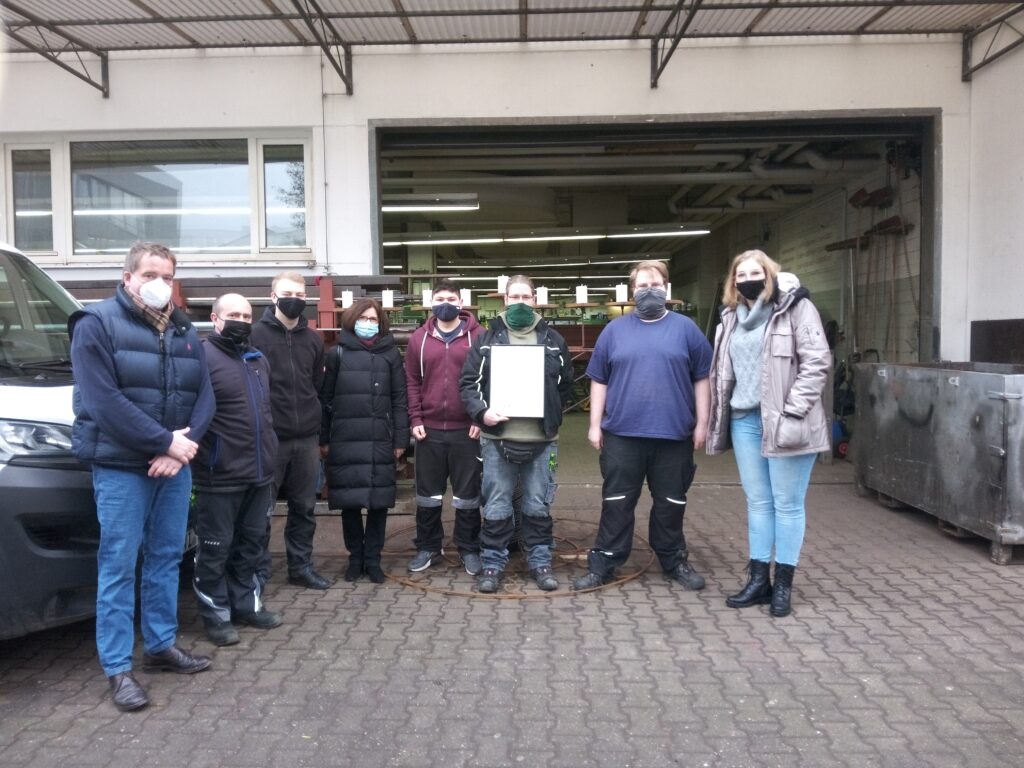 Sponsors of the candles would have been members of the Hessian government, the Christian and Muslim Communities and the Jugendwerkstatt.
Unfortunately we had to call off the event due to the hard lockdown that began on 16 December 2020. Even though we had a special permit by the City of Wiesbaden, we have decided to cancel for the safety of everybody involved.
Nonetheless we are hoping very much that the candles of our Hanukkiah will be kindled as a sign of the solidarity of these three world religions every year in front of the Hessische Landtag in Wiesbaden during Hanukkah, beginning in 2021.