Leon Schwarzbaum (20 Feb 1921 – 14 Mar 2022)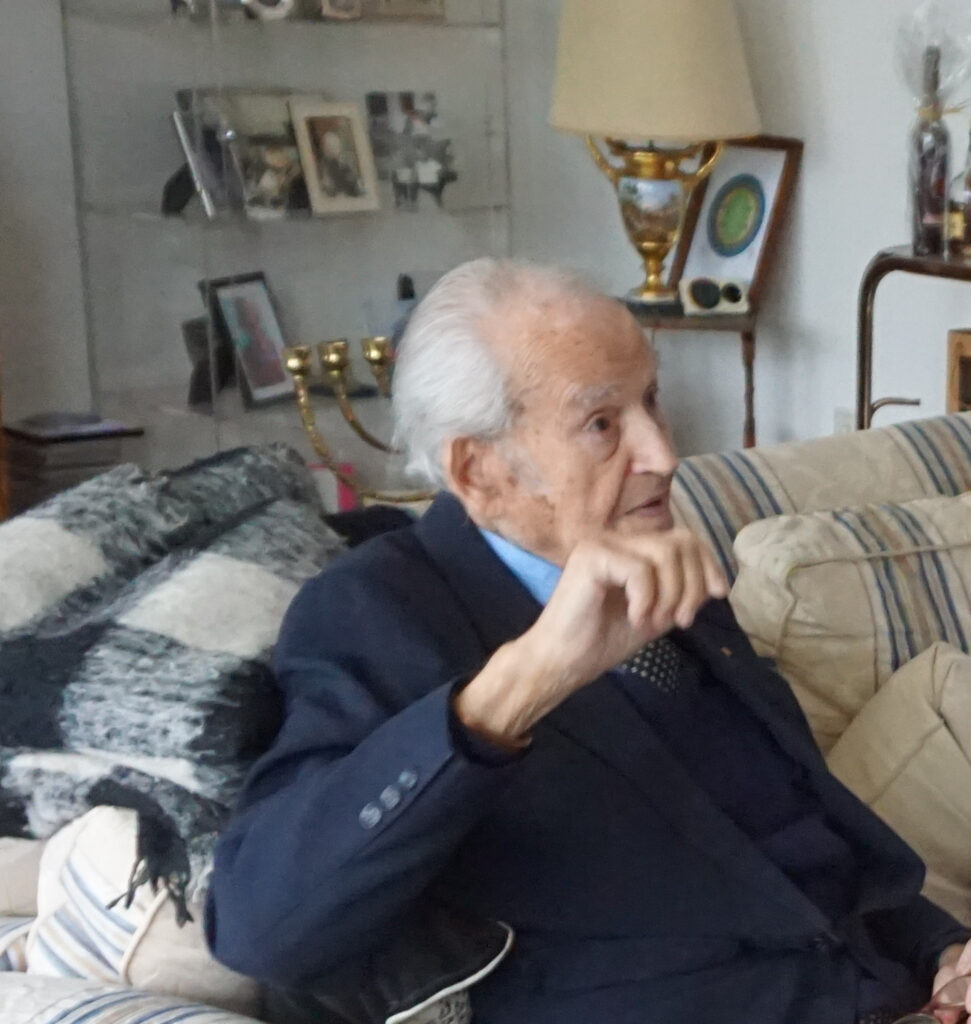 Mr Schwarzbaum, whom we had the honour to call "Henry", was the only family member to survive the concentration camps Auschwitz and Buchenwald as well as the death march.
We mourn a wonderful Mensch, an important historical figure of Germany's history, a member of our congregation who constantly supported us and who lent a Torah to our community.
In an interview with Volker Schlöndorff he had answered as one of the last contemporary witnesses a huge number of questions that were collected and sent to him by students of schools in Hesse on Henry's request. The resulting documentary movie is a very impressive conversation. Henry's commitment to peace is of huge importance.
In addition to all that, Henry was an incredibly interesting and humorous conversation partner, a musician who could sing all the songs in his mother tongue Yiddish, an art connoisseur and inspiring narrator, a real gentleman, an admirable Mensch who stayed young until his final days.
We are fortunate and grateful to have known Henry and we will forever lovingly remember him.