In May 2020 large ceremonies on the occasion of the 75 anniversary of the end of the war had been planned. Unfortunately, the Covid-19 risks prevented this.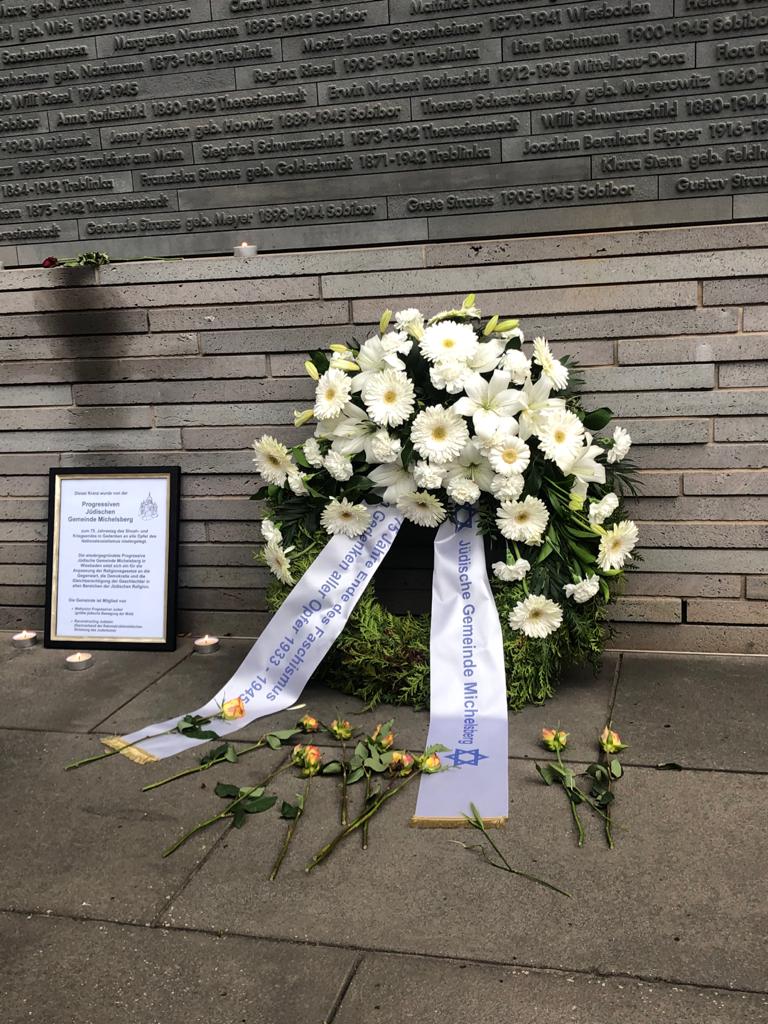 Dates like that one do not only give us reason for celebration. We mourn our family members that lost their lifes during the times of the Shoah. We mourn the former, murdered members of the Jewish Congregation of Michelsberg whose name we intentionally continue to carry and whose progressive views we continue to live. We mourn all Jews from Wiesbaden who have been humiliated, deported and killed. We mourn the 6 million Jews who have been annihilated during the Shoah. We mourn all the 27 million human beings who have fallen victim to the Second World War.
For remembering all the victims of Nazi terror, our congregation has organized a wreath laying ceremony at the Michelsberg Memorial.
It was a moving function:
The music from "Schindler's List" can be heard. The oldest members of our congregation, including Holocaust survivors, are walking alongside the wreath. Their children and their grandchildren are lighting the candles and are laying down the roses.
The wreath is carried by those members of the congregation that have not been allowed to become members of the Jewish congregation in Friedrichstrasse in Wiesbaden as they don't have a Jewish mother. Those Jews having "only" a Jewish father are not seen as being Jewish in the eyes of Orthodox Judaism.
The "Father Jews" are laying down the wreath in the name of all members of our Jewish congregation, symbolizing that the charter of the World Union for Progressive Judaism is now also implemented in Wiesbaden since in our midst also Jews "only" having a Jewish father are fully recognized.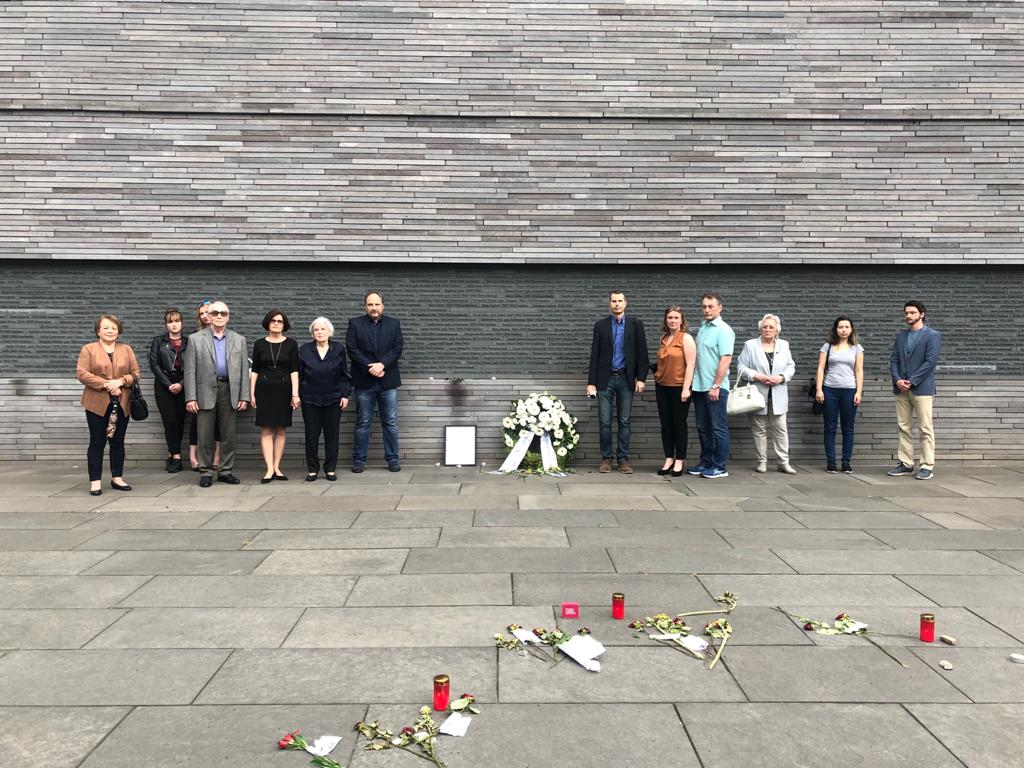 It is a sign that Progressive Judaism is reborn in Wiesbaden.
It is our remembrance of the city of Wiesbaden: The largest Jewish congregation in Wiesbaden before the Shoah had built the Reform Synagogue on the Michelsberg. It has been destroyed, but we, the Progressive Jews of Wiesbaden, are back! We want to make Progressive Judaism in Wiesbaden visible again and need the support from all in the city.
It is our plea to all Jews living in Germany: Germany is the cradle of Progressive Judaism. The large majority of German Jews before the Shoah have been Progressive Jews who have advocated for rebuilding Jewish religion to be fit for contemporary times, for democracy and gender equality and who have achieved a lot. They have been annihilated and their Reform Synagogues have been torn down, but we are dutybound to not forget their traditions, the traditions of Progressive Judaism, but instead carry them on into the future.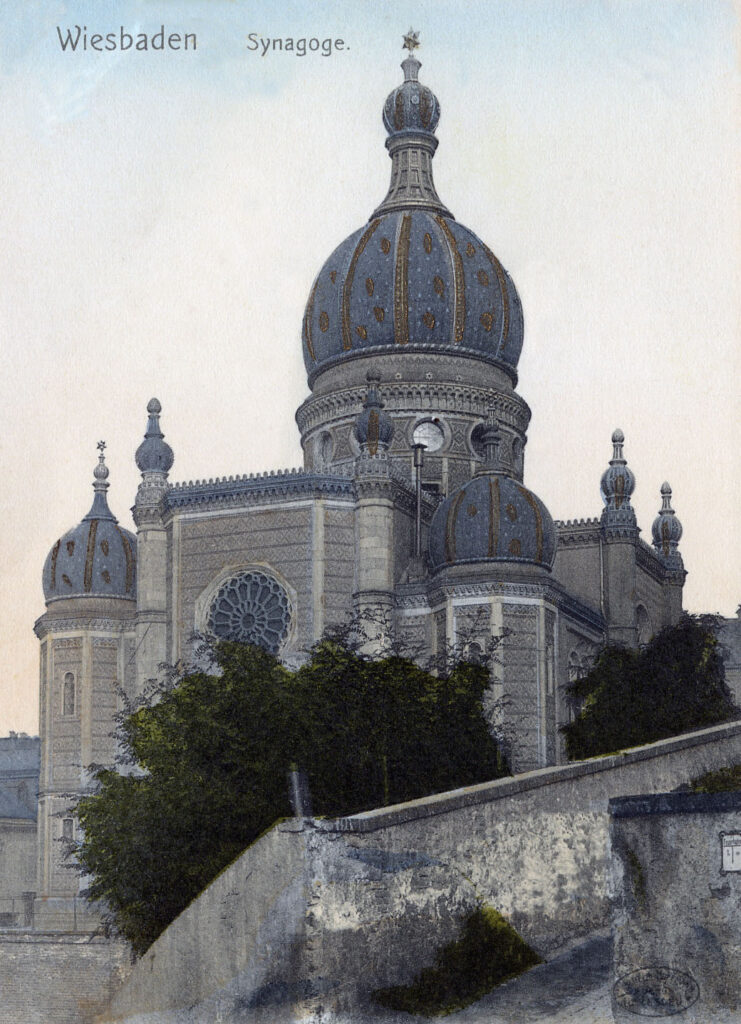 …The minute's silence has moved everyone…
Nonetheless, we are looking into the future with great hope.