If you have been at the Memorial Site on Michelsberg in Wiesbaden on 10 Nov 2020, then you have been able to see half a Star of David, formed by empty shoes.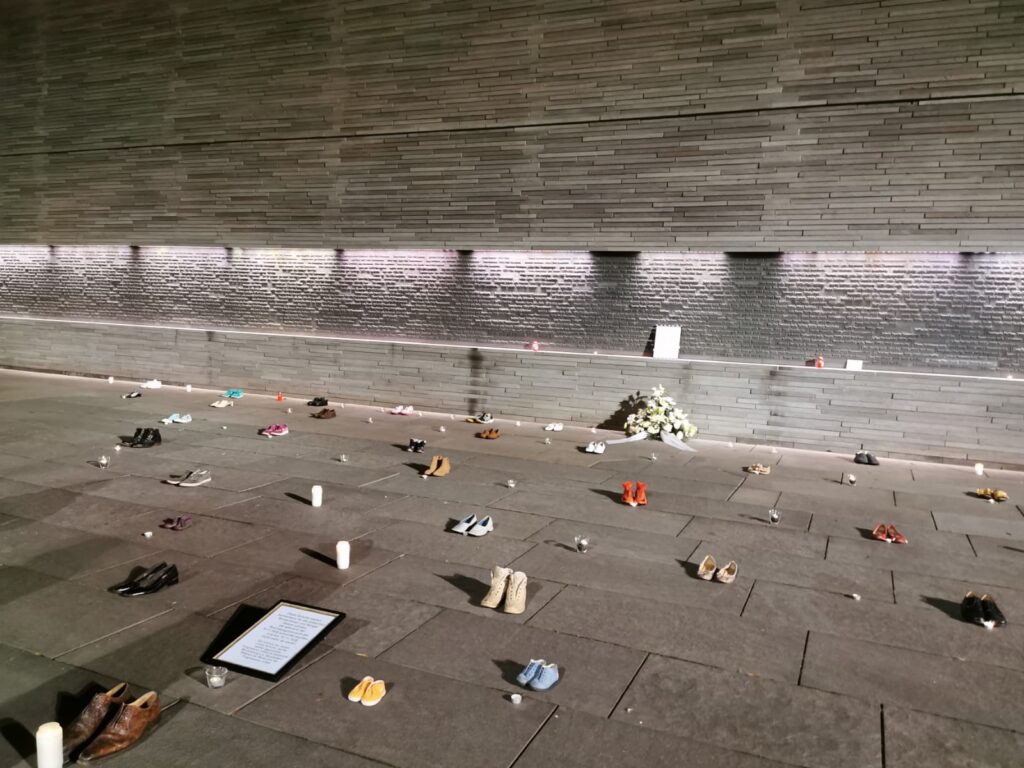 On 10 Nov 2020 at 0530h – the point in time when the Synagogue on the Michelsberg has been ablaze 82 years ago – we held a vigil to remember the destruction of the Reform Synagogue at the memorial site and to also remember all the Jews that have been murdered during the Shoah in a wreath ceremony.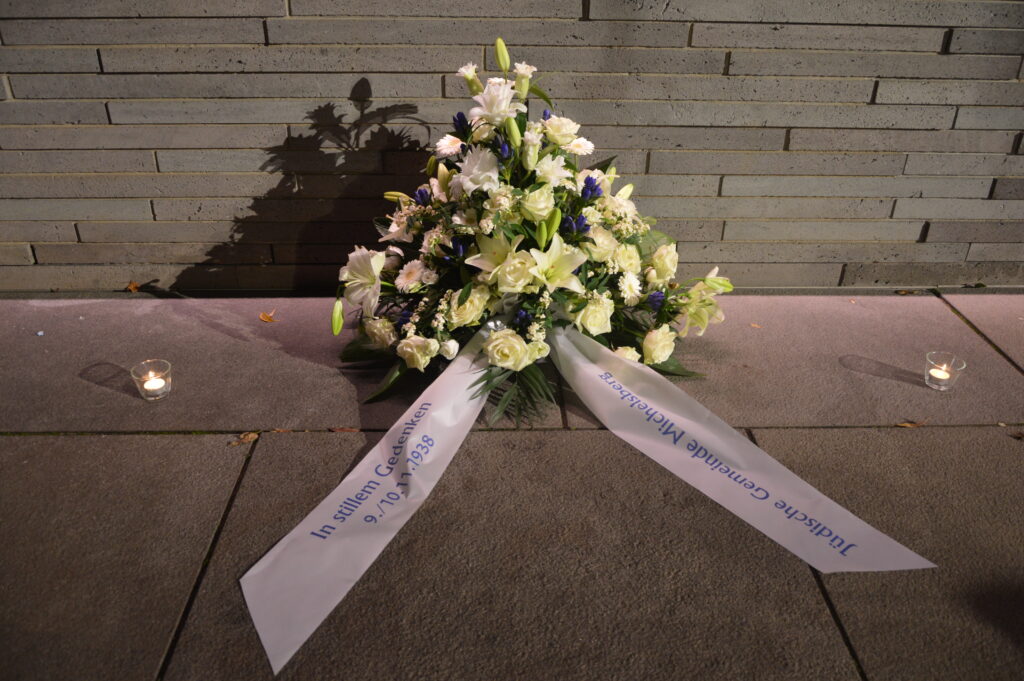 We stood between the empty shoes to show that the murdered Jewish citizens are no longer here but that they are living on in our hearts, stand on our side in our thoughts and that the manifold Jewish life in Germany has been resurrected. Progressive Judaism is visible again in Wiesbaden.
Our message to the City of Wiesbaden is this: We, the progressive Jews of this city, are back!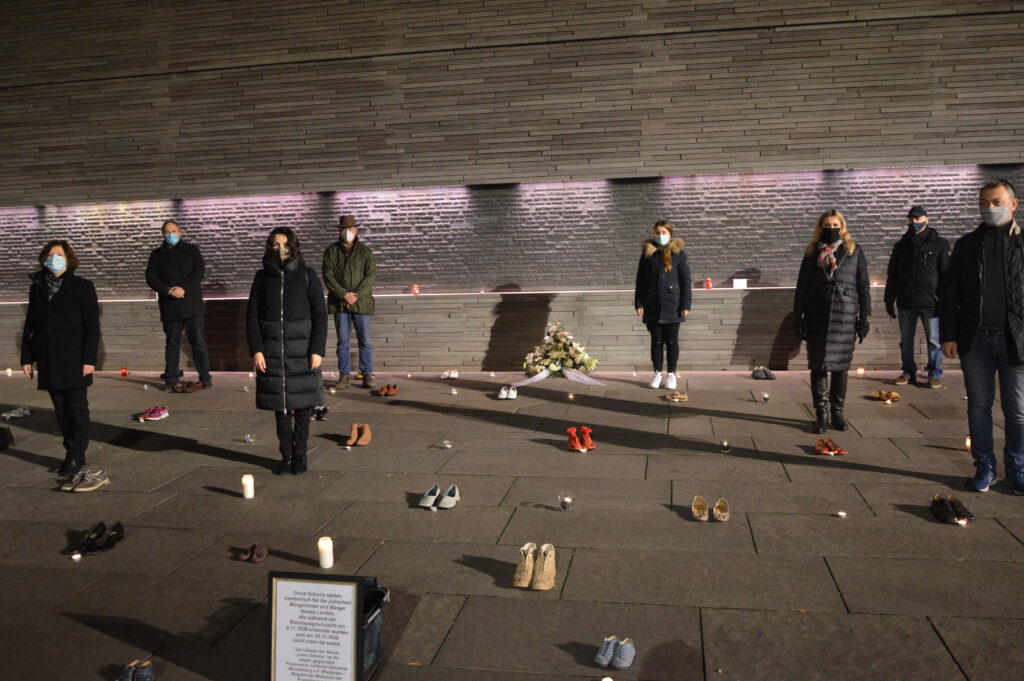 We all must not forget the past, but we may not only look back into the sorrowful past but also have to direct our gaze into the future!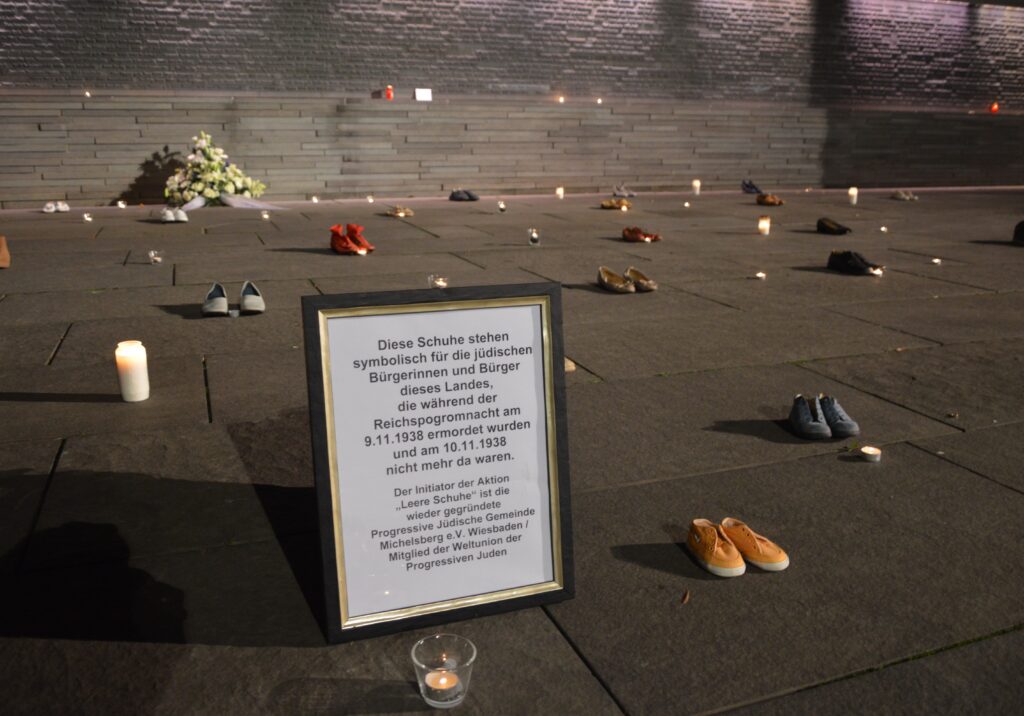 Until 09 Nov 1938 at this place, the Reform Synagogue of Wiesbaden had been located, which had been built by the Progressive Jews of this city and was dedicated on 13 Aug 1869. The members of this congregation worked towards adapting the historic religious rituals and rules to the present time and to liberalize and democratize all aspects of Jewish life.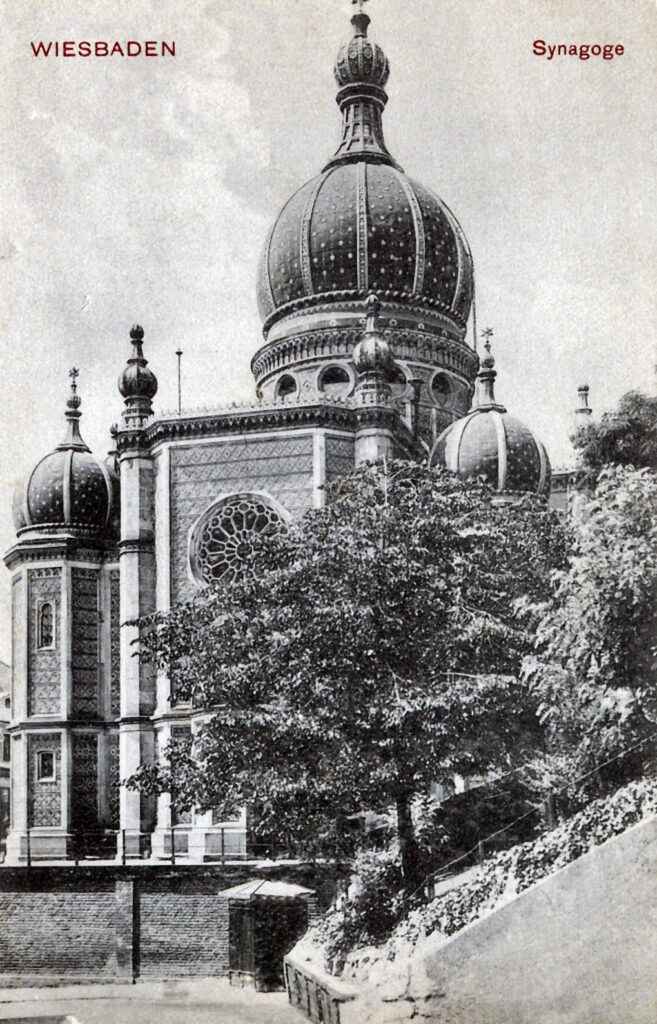 The former Rabbi of this community, Abraham Geiger, was one of the founders of Progressive Judaism as we know it around the world today.